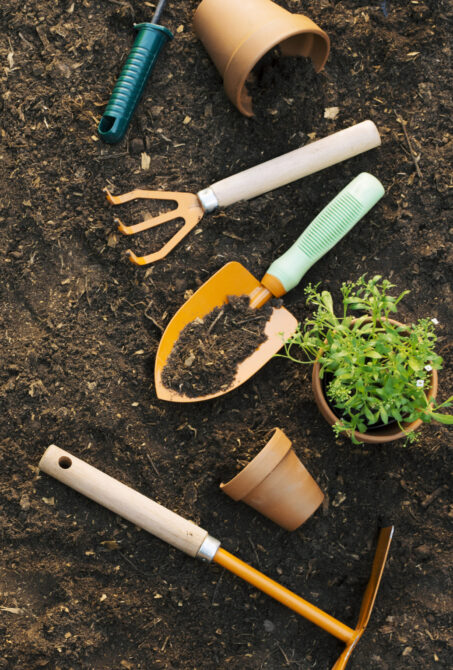 Shipping & Return Policies
USA Shipping and Handling
We will ship your order via USPS Priority or UPS from our farm in California or a Partner's Warehouse based on the weight and size of the items ordered.
Processing your order usually takes 1-2 business days depending on the season and demand. All orders are processed Monday-Friday.
Shipments usually arrive within 3-7 business days by UPS Ground and typically within 1-3 business days for USPS priority mail, based on your location from our warehouses. Most carriers are experiencing delays due to increased package volume during the holidays.  So please be aware that there may be an extra 1-2 days for your package to arrive. Please check your email for tracking info to see where your packages are in transit.
Shipment Tracking & Notifications
Once you place an order, you will receive an invoice confirmation by email. Once your order is being packed,  you will receive tracking information in your email inbox. All carriers have the option for your to create a personalized account to modify your notification and receiving preferences.
If you do not receive shipping notification within 4 days, please email your order number and inquiry to info@vermisterra.com.
Farm Orders and Wholesale
You may email us for a quote on shipping, and wholesale pricing if you are a farm or have a reseller's license. Farm orders of 60+ mixed items (10 LB castings and/or Gallons of Tea) totaling 150 LB or more.
Commercial Bulk Orders
Contact us for shipping pricing on commercial bulk orders. Bulk orders utilize LTL trucking, are shipped on pallets and do not include free shipping.
Please contact us with your city and state for a Freight LTL quote. Include whether your address is in a residential or commercial zone, and if you need lift gate service.
Canada
VermisTerra worm tea and Vitality are available thru our Etsy Store with international shipping fees. We are looking for distributors interested importing and marketing VermisTerra in Canada.
International Orders
We only ship within USA. We welcome distributor inquiries for businesses looking to carry our product in international markets. If you wish to order a sample and pay extra for international shipping, please email info@vermisterra.com. Please note that international shipping will cost more than the products themselves.
Lost or Damaged Shipments
Shipping damaged happens and we dislike it too. Our shipments are insured but we must provide documentation. We will replace your damaged products as soon as we can. Please follow these steps to report damage and receive a replacement:
– Take photos to document the damage and save the packaging.
– Email the photos, your name, order number, and description of the damage to info@vermisterra.com.
– We will process a claim with the carrier and authorize an investigation if necessary.
VermisTerra will send out replacements of the damaged items once we process the claim (typically within 1-3 business days).
Refunds and Return Policy
We stand behind our products, and strive to make it right for our customers.
You have 30 days from purchase to request a refund or exchange.
– If you purchased an order and change your mind before we ship it, we can refund the order amount in full.
– If your order was already shipped, but unopened, and in sellable condition you will have to cover the return postage. Email us to request a return label. We will return the difference of your order and the return postage once we receive your items and inspect to ensure that they're re-sellable condition.
– We are unable to offer refunds on opened and used products. If you have a complaint, please email us at info@vermisterra.com so we can work out something fair for us both.
How Long to Receive Refund
For purchases made with your credit or debit card, the refund can usually takes 3-4 days to show up on your account. If paid via PayPal, the balance will be credited to your PayPal account.