View cart
"VermisTerra Test Kit – Premium Earthworm Castings (2 LB) & Earthworm Casting Tea (Quart)" has been added to your cart.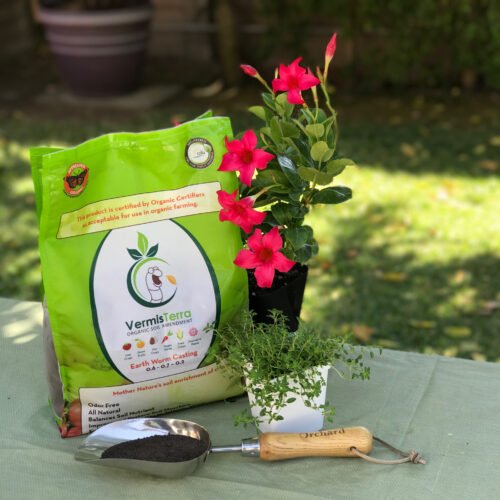 VermisTerra Earthworm Castings – Standard – 10 Pound
$24.99
VermisTerra Standard Earthworm Castings is a stable plant nutrient and quality soil amendment.  Great for all types of plants including vegetables, trees, flowers.
Related Products
VermisTerra Earthworm Castings – Premium – 10 Pound Bag

Our Premium Castings are super fine and free of wood, compost which means no termites, flies, odors. Originally formulated for commercial greenhouses, these castings are aged and purer than most competitors. Our fine nano particles of worm castings are ideal for seed starting, house plants, and indoor growing.

$

33.99