View cart
"VermisTerra Test Kit – Premium Earthworm Castings (2 LB) & Earthworm Casting Tea (Quart)" has been added to your cart.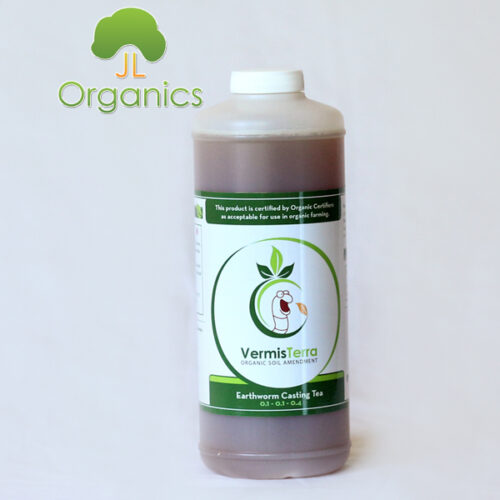 VermisTerra EarthWorm Casting Tea -1 Quart
$26.99
VermisTerra Earthworm Casting Tea is a liquid plant nutrient derived from earthworm castings. It is a great source of helpful microbes to enhance the health of the soil and the plants.
Related Products
VermisTerra Test Kit – Premium Earthworm Castings (2 LB) & Earthworm Casting Tea (Quart)

The VermisTerra Test Kit is a great introduction to our earthworm castings and earthworm casting tea.  It includes 2 pounds of VermisTerra Premium Earthworm Castings and a quart of VermisTerra Earthworm Casting Tea.  This combination of very fine grade Castings and Tea is fantastic for a wide variety of crops whether it is grown outdoor or indoor.   These two core VermisTerra products populate your soil or grow media with beneficial micro-biology to keep plants healthy.

$

34.99